Treatments for Incontinence, Sexual Function, or Vaginal Laxity
Clinically Proven
Single Session
Nonsurgical
Comfortable
Long Lasting
Safe
The Viveve System is indicated for use in general surgery for electrocoagulation and hemostasis in the United States. The Viveve System is also indicated for the treatment of vaginal laxity, sexual function or urinary incontinence in more than 50 countries.
Do You Experience
Urine leakage when you laugh, cough, sneeze or workout
Decreased arousal and lubrication
Reduced sensation or orgasm during intercourse
The VIVEVE Treatment
The Viveve Treatment is delivered via the patented, cryogen-cooled monopolar radiofrequency (CMRF) device that rebuilds natural collagen.  CMRF technology allows for depth of penetration while maintaining patient comfort and safety.  Studies have shown sustained results at 12 months.
Quick Facts
 Single-session treatment
Consistent patient outcomes
Demonstrated clinical evidence
UNDERSTANDING THE SCIENCE
Viveve is the first company in the women's intimate health space to have completed a randomized, blinded placebo-controlled study.
Positive patient outcomes have been reported in a study following ONE treatment for sexual function and vaginal laxity. Results were sustained at 12 months.
Ongoing studies have shown 69% of stress urinary incontinence (SUI) patients achieve a ≥50% reduction in 1-hour pad weight at 6 months. The average reduction from baseline in 1-hour pad weight overall was 73%. Twelve month data pending.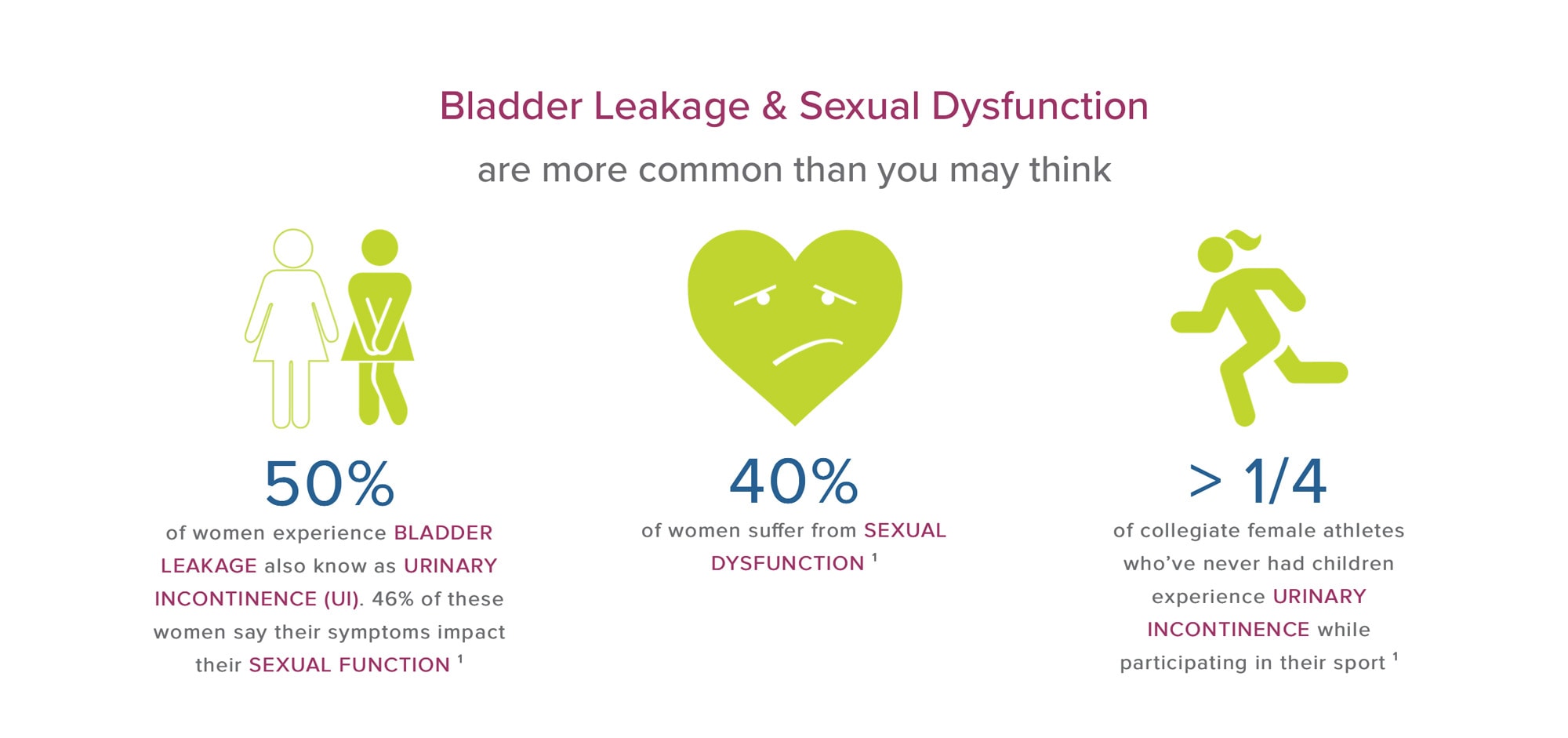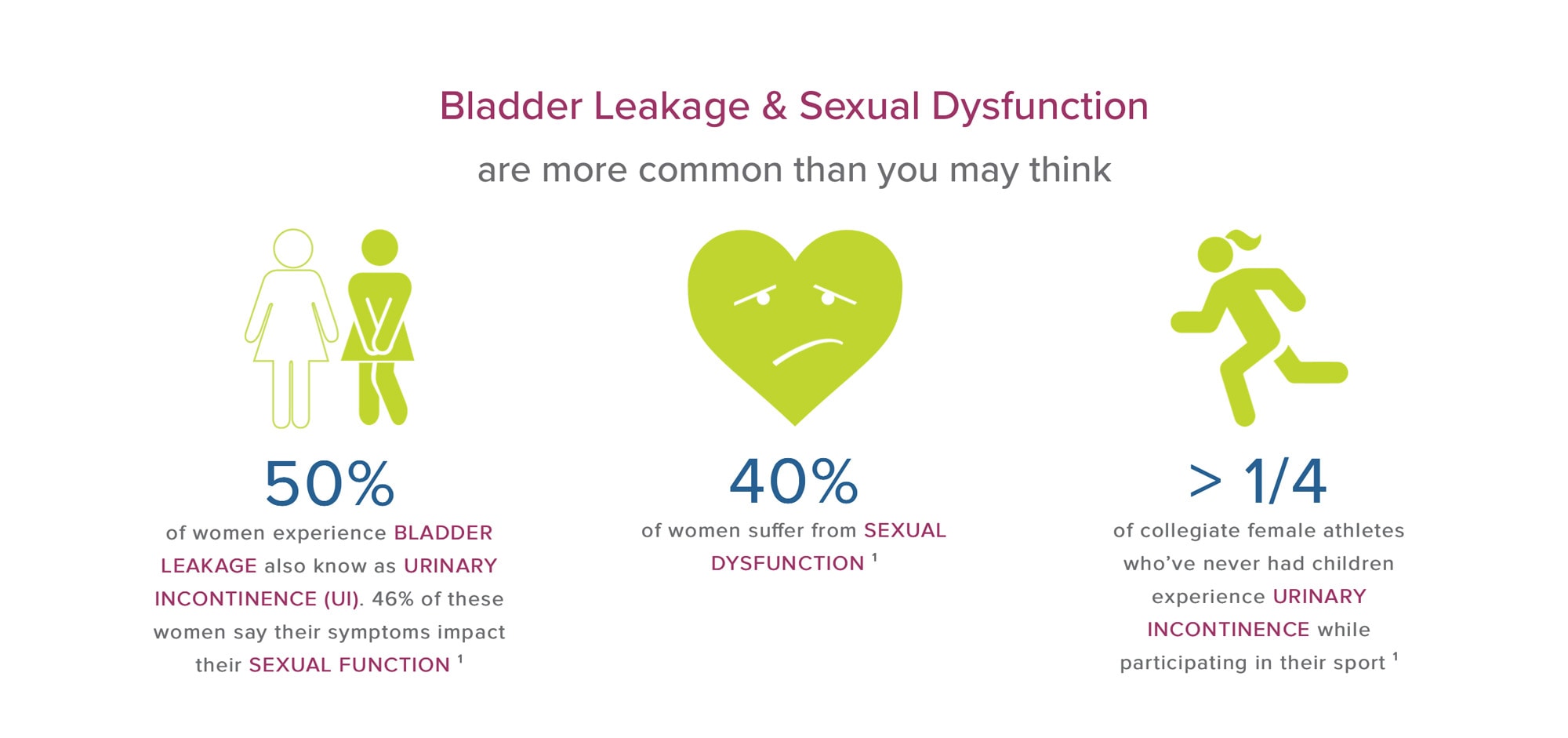 About the System
The Viveve System is a patented, cryogen-cooled monopolar radiofrequency (CMRF) energy delivery system. Controlled cooling protects the mucosal surface from damage and impacts the resistance of the epithelial layer which allows for greater penetration of the RF energy. The system consistently and safely delivers 90 J/cm2 of energy deep into tissues where energy is safely dispersed without any effect on the organs.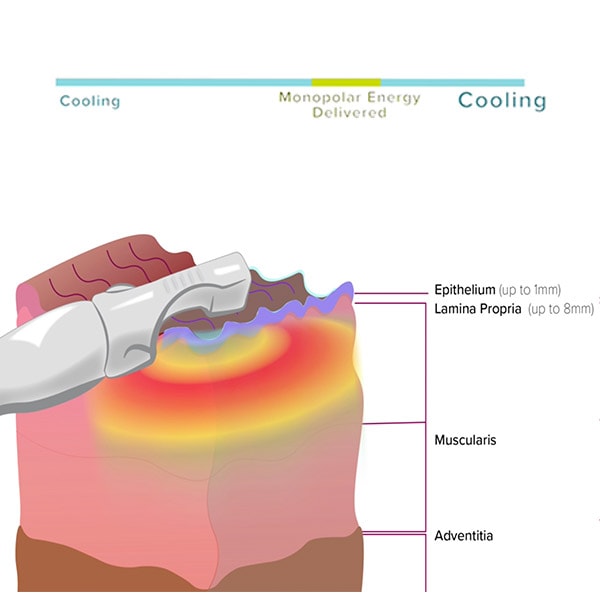 About the Treatment
The Viveve Treatment works via a small probe which emits cryogen-cooling to protect the tissue and radiofrequency waves to heat the tissue. This prompts the production of new collagen to reinvigorate the tissue
Need more info on Viveve?
Use the form below and we will respond immediately to any questions you may have?